Figured I'd put a few of my favourite sites down to paper, and maybe they might become some of your favourites too. Who knows? (Though do let me know if you find anything useful, might encourage me to share more).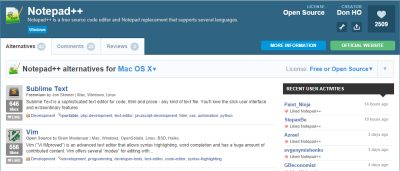 So first up is AlternativeTo.net. It's not a site I use frequently but I use often enough. Basically it's a way to input a program and it will suggest similar programs on a set of criteria. Great for finding free alternatives to paid for software, or for when I'm at work using a Mac and want to make use of a program similar to what I'm used to on Windows. It even has a selection of phone and web apps too, though less of those than there are for desktop programs.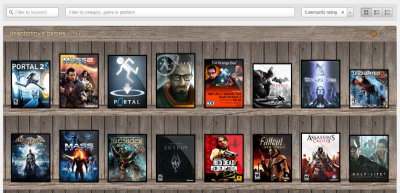 Darkadia is a site I quite like for sorting out my games. The big "issue" (I don't mind it but I know some will) is there's not auto-import. You have to manually add your games, but it's pretty quick and updates over the years made the process even faster. I personally prefer this manual approach since automatic imports tend to pick up titles you might not much care for; that game you borrowed from a friend for a few hours, those many humble bundle games you've built up and so on. Also due to being powered by the Gianbomb list of games means there's a much broader scope than other tools might have (such as Android titles), and you can go in an add any games that might be missing. It's a nice visual, and pretty filterable, way of sorting your games. I regularly make use of it to figure what I might want to play next.

Manly Guys Doing Manly Things is a video game themed web comic I read pretty frequently. I first found out about it when the adventures of Mr Fish (pictured above) got posted somewhere. Been following it ever since. The base premise was as a rehabilitation centre for retired video game characters, which crops up now and then but has mostly been abandoned in favour of one off comics or self contained arcs like the Nomura Virus. It's quite a fun little webcomic, I'm a fan of the very squishy cartoony feel to it.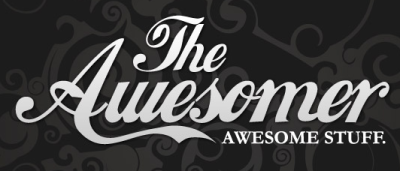 The Awesomer is another of my daily sites, it's a pretty eclectic mix of products, apps, trailers, music, videos, games, etc. I scroll past most things, but there's usually a couple interesting things each day.