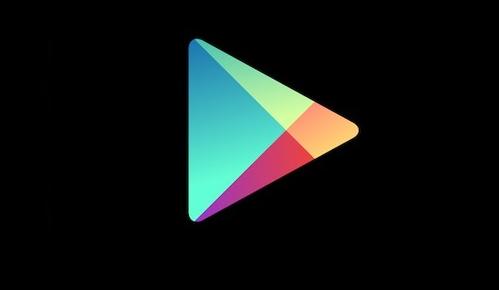 I've not done one of these for a long while. But new phone, and one that can run apps rather decently compared to my last, and a want to write has spurred me on for an update of sorts.
Apps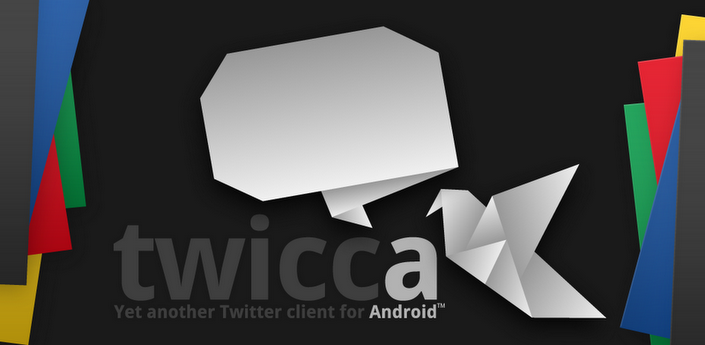 Twicca – My Twitter app of choice for a while. It's Chinese made so a bit of Engrish here or there, and it's not one of those fancy holo-themed ICS type apps that are cropping up. But dig into the rather ample settings menu and it's a twitter client you can really make your own. My main gripe is the difficulty in singling out a single tweet, if just to thrust the phone at someone to read the tweet.
Hackers Keyboard – My current keyboard of choice, mainly because it's a tablet orientated keyboard and I've got a phablet. I don't think it would work so well with people that have dinky phones. Since I have the real estate to have a full keyboard it makes sense to go for one instead of a more spacious, but lacking, keyboard.
Steam – Great for chatting with Steam friends and keeping an eye on sales when a PC isn't on hand. Shame on the lack of group chat, and that there's no way to get games for Android. Yet.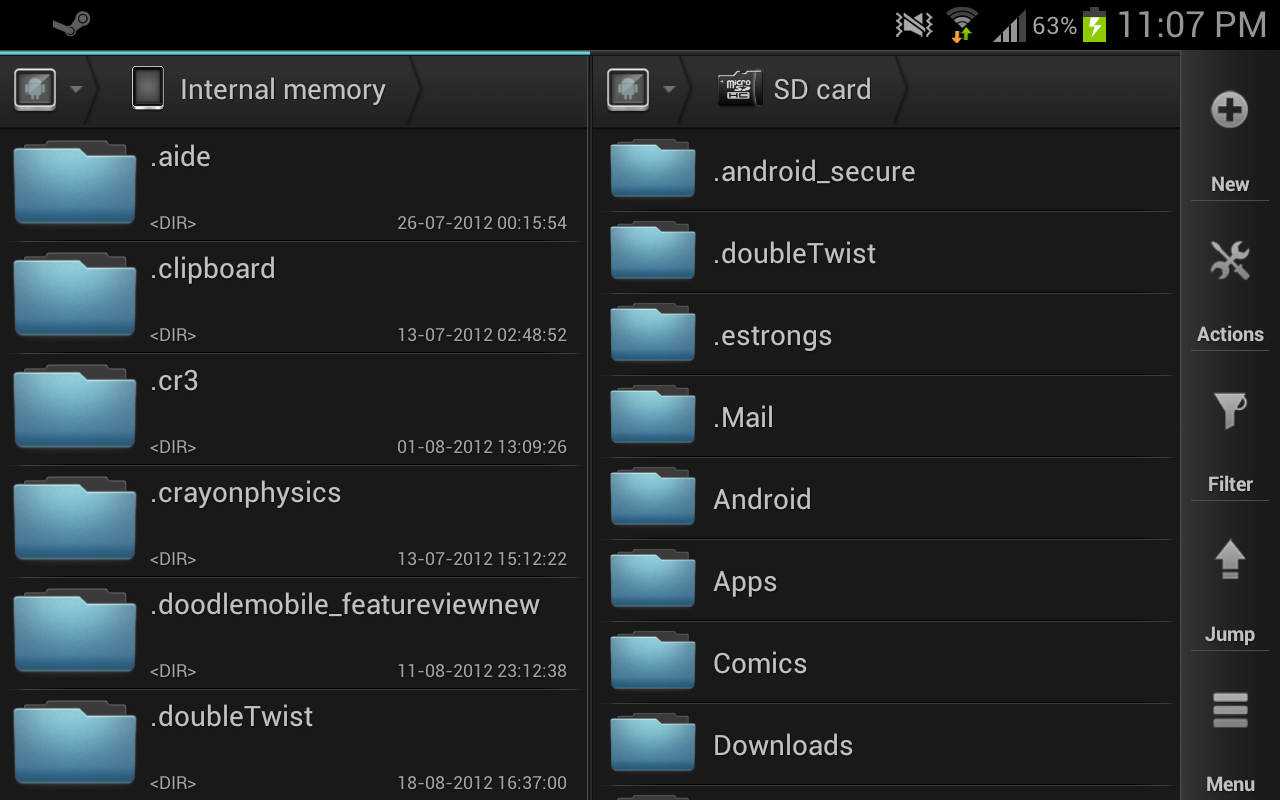 Solid Explorer – My file explorer of choice. It's kinda large for a file explorer app though. But for people with dual-memory phones (as in 16gb on board and then a MicroSD on top) the dual panel layout is great for shifting files around and quickly jumping between the two. Some nice simple features too, as well as a sort of WinDirStat type tool for scanning your phone storage breakdown.
Barclays Mobile Banking – Only useful for Barclays customers, but a rather useful app for keeping an eye on balances on the go. You can pay using it too, but only with people you've already set up through the online banking site first. I haven't used Ping It yet, so no opinion on that (no one to use it with).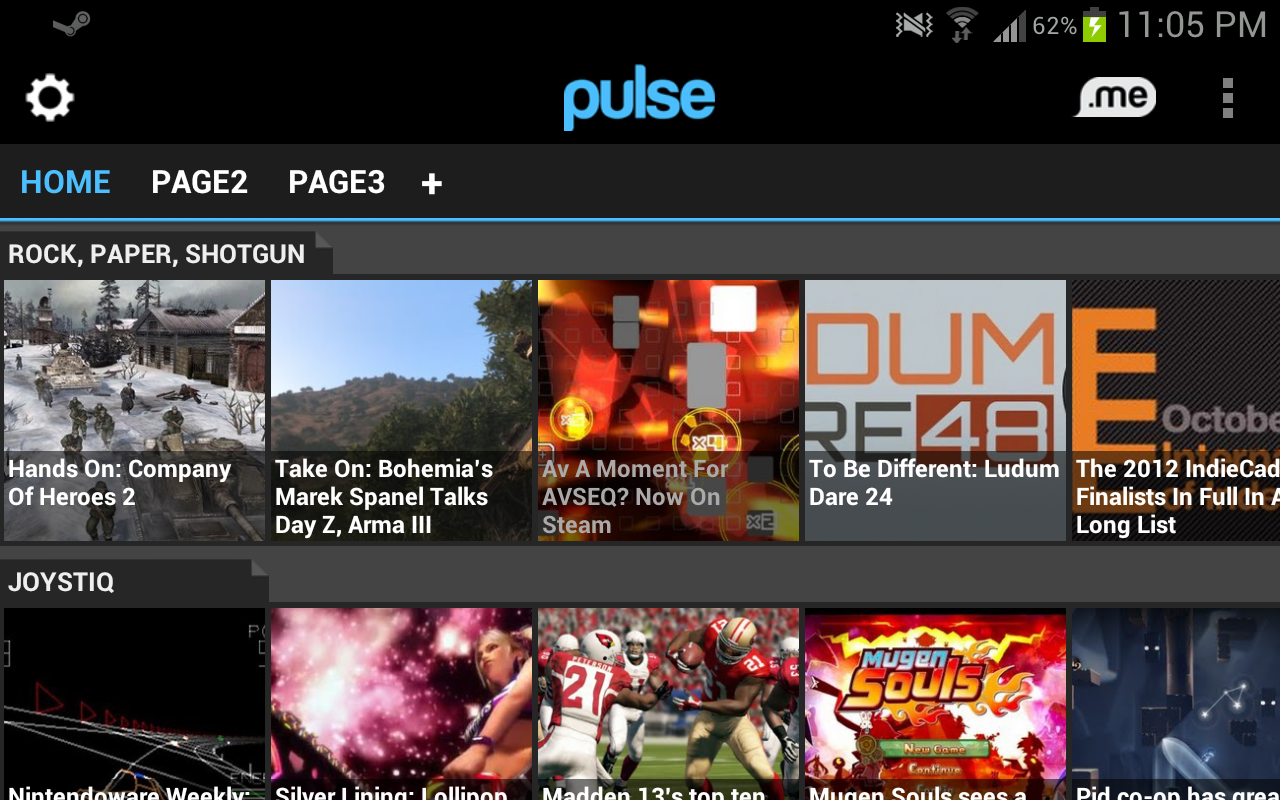 Pulse – a great news reader, I rather like the non-vertical layout. I'd say a main grip is that clicking "more" on RSS feed articles takes you to Pulse's own in-built browser than your browser of choice. There's now a website too which makes using the app a bit of a better all round experience.
Perfect Viewer – a fantastic comic and PDF reader. If you're only doing it for PDFs you might want something else, but for reading comics this is the one. I'd say my mine gripe is a general disregard for any android design guidelines modern or old. It looks like a windows program. Also the "bookshelf" is pretty much just a raw file structure with thumbnail covers, I'd like to be able to tag comics together or filter them like "Read" "Batman" etc. It does have a nice progress bubble that fills up as you complete a comic.
Games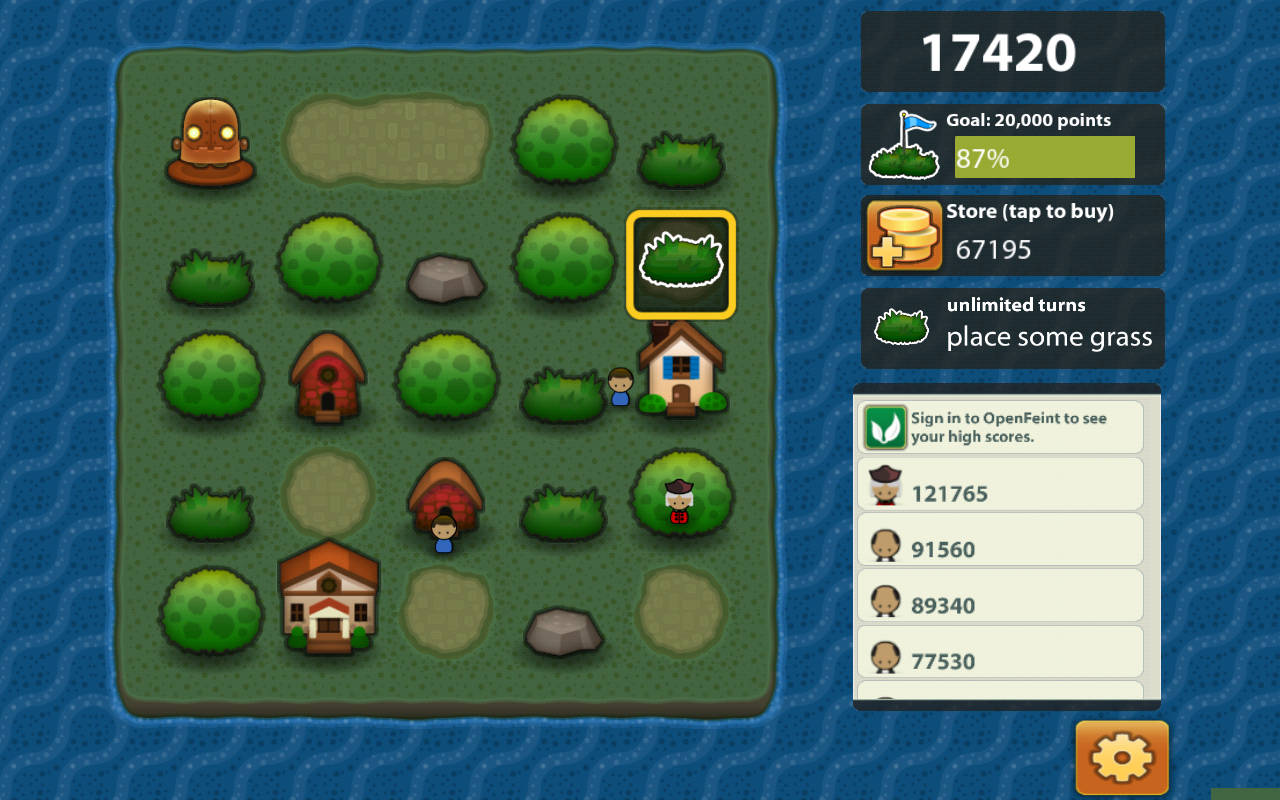 Triple Town – A pretty neat and addictive game of join-three. Main issue is the turn limit that means you get a few minutes of play every two hours, unless you buy the game.
Temple Run – Another neat game. Rather popular. No turn limits or anything yet wholly free. You can buy coins which can be spent on power-ups, but you earn coins easy enough in the game.
Radiant Defense – Another free game with in-app purchases. It's a tower defense game, rather well polished, not the most unique. But if you like TD and would like some on your phone it's this or Field Runners (which is also neat and in the current Humble Bundle).
Flow Free – A simple puzzle game, connect the dots without crossing the lines.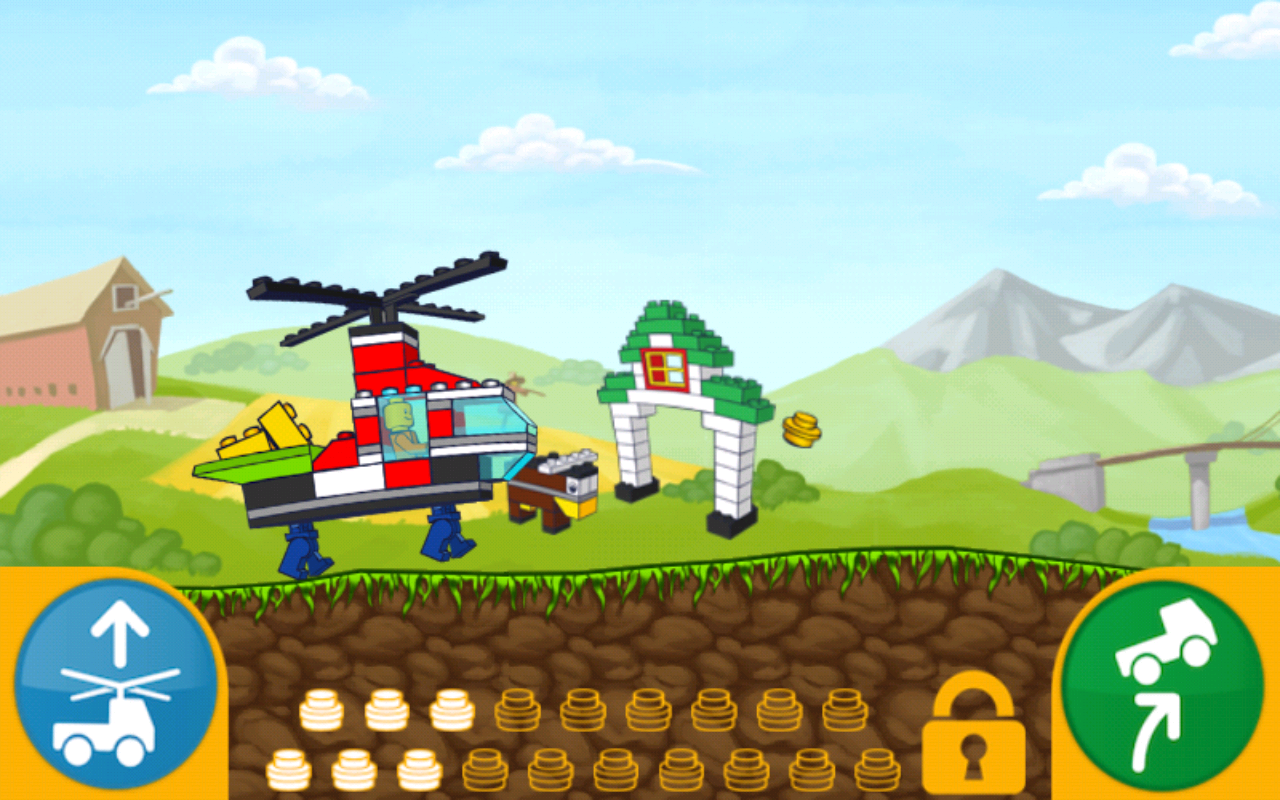 LEGO 4+ – That's the name of the game, that's the age of the players. Not one for you lot to play, but a great "game" that can instantly shut up moaning children. Anyone under the age of phone may eat your phone, so make sure they're 4+.
Gyro – Polished and simple game that involves spinning a tri-coloured wheel to catch incoming balls and power ups.
So there you have it, some of my top picks from the app roster for this month. I may throw up a few more next month. Maybe next decade. Who knows…